Securing the Royal Wedding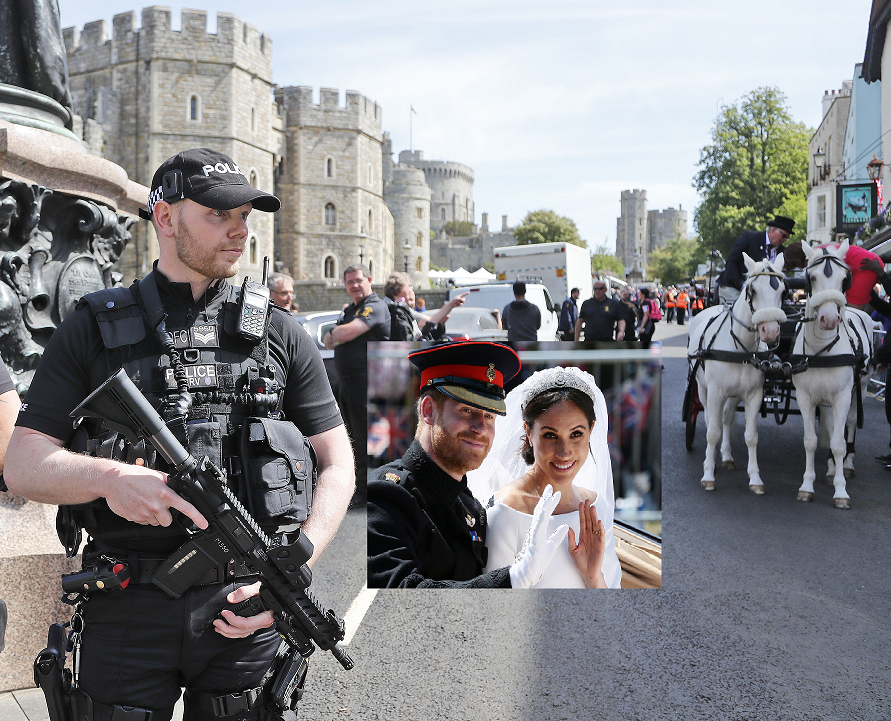 The price tag for Prince Harry and Meghan Markle's wedding was a whopping US$45 million.  And while Pol Roger champagne and flowers were plentiful, the biggest budget line item was security, estimated at US$42 million.
The U.K. has long been a hot target of terrorist activity and knows the threat firsthand. The memory of last year's attacks: the Manchester Arena, London Bridge, Finsbury Park, Parsons Green Tube and the Palace of Westminster attacks are fresh.  This wedding event drew thousands of people in attendance plus a broadcast audience of 18 million in the UK, 29M in the US and a whopping 2 billion viewers worldwide.  Naturally, the security mission was all out with no expense spared.
Three thousand police officers and ten mounted patrols were in place to combat terrorism, public protests, pickpockets and royal fanatics attending the wedding in Windsor.  The Royal and Specialist Protection Squad, part of British Special Forces, had prepared and deployed security plans which included among other things sealing drains, removing trash bin covers and posting snipers on buildings.
Perhaps the threat to which we commoners can most relate were drones.  Nowadays they are everywhere.  Back in May 2015, an American tourist flew a three foot drone close to the walls of Windsor Castle for nearly ten minutes before the police arrived.  Because of the drone threat a 48-hour no-fly zone was established around the castle to combat all flying nuisances first among them drones.
For the celebrity event of the year, paparazzi drone activity was a real concern although paparazzi would rather pay penalty fees for flying their drones than be deterred by laws against drone use.  That's why counter-UAV systems were also deployed for the royal wedding.  Rather than shoot a drone out of the sky, the newest technology 'freezes' a drone that enters a designated area.  Said drone will hover in place until it runs out of battery power, all the while the operator loses control and camera feeds are disabled.
Let's hope that the intense preparations made for happy events such as this one may contribute to security across the board.  Every opportunity to test protocols and technology, and incorporate lessons learned, helps.