Counter Surveillance Course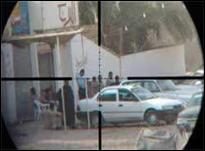 Rely on meticulous research, planning and surveillance
---
Carrying out any kind of attack – kidnapping, robbery, extremist action, covert action by a hostile intelligence service – requires the attack team to familiarize themselves with the target in advance. This is our detection opportunity.
Our Counter Surveillance Course offers the most effective and proven methods with which to detect hostile surveillance against fixed and mobile assets and personnel. Early recognition buys time.
Our anti- and counter-Surveillance (CS) training can be tailored to meet specific needs and requirements and, it is second to none.
Reduce the potential for terrorist and/or criminal activity against a fixed asset(s) and / or individual(s).

Increase the likelihood of recognizing and detecting hostile Surveillance and reconnaissance against a fixed asset(s) and/or individual(s).

Enhance the knowledge, skill, capabilities and confidence of security professionals in detecting targeting activity, regardless of whether it is being conducted in a professional manner.

Diminish the risk of kidnap and other criminal and / or terrorist actions directed against an individual(s), through the application of anti- and counter-surveillance and security best practices.

Enhance individual self-confidence by sensitizing and acquainting personnel with tried and tested skills and procedures which are specifically designed to uncover surveillance and warn of a targeting activity.

Enhance the professionalism and security image of organization(s) and / or individual(s).
Here are some of the Surveillance and counter-Surveillance courses Chameleon delivered:
CS training for the Canadian Special Forces units.
CS training for several US Army Units and for base security forces.
CS training for the security department of one of Las Vegas's biggest resort and casino.
CS training for DHS and TSA agents throughout the US.
Surveillance detection training for the security department of a major mass transit operator in Asia.
CS Training for several private VIP protection units in South America.
Surveillance detection training for the security department of several mall operators (US and Australia)
For more information and to request a proposal for this course please contact us.
Who should take this course?
Security professionals, law enforcement and military can all benefit from this counter-surveillance training.