Learn how to maximize your CCTV Operations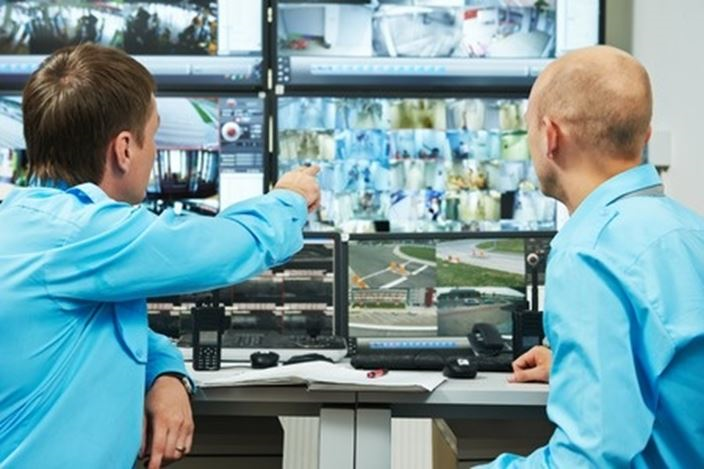 Too often, CCTV is used more as a crutch than a connected part of an overall security mission.  But CCTV can be used proactively to enhance security.
This unique online course teaches users how to better use CCTV, what exactly to be looking for and, why.  Control Room personnel improve their skill sets and shift their mindsets to think outside the box - from the adversary's point of view.
Using case studies and interactive scenarios, our online course begins with a quick overview of the various CCTV applications including industry usage history and anticipated trends.  Included:
How has CCTV evolved?
How to apply proactive threat assessment methods to a CCTV environment.
What to look for and why - as it relates to your specific security requirements.
Challenges to maintaining vigilance in the Control Room.
Threat mitigation techniques.
Suspicious indicator detection.
Reporting and communication protocols.
CCTV as an investigative tool.
Understanding and adapting to the natural limitations of CCTV.
---
USER FEATURES
Chameleon's CCTV Online course uses a variety of learning tools and resources that allow students/users to get a real feel for the methods. These tools include:
Video simulations
Interactive exercises
Interactive quizzes and test
Detailed case studies
A detailed interactive glossary of terms
Interface allows students to easily navigate the material
Ability to take the course at your own pace
Course is 1 to 1.5 hours long
Print your own certificate of completion
A course survey
Comments by trainees who took the course:
Very user friendly, informative and highly applicable to my current Law Enforcement role. Thank you for a wonderful course!
As a law enforcement officer for 32 years and the Security Team Director at our church for 7 years I found the comparison between the roles of law enforcement and security interesting. For years I have had to be able to articulate reasonable suspicion in my law enforcement duties. I believe your description of how to relate suspicion indicators to AMO's is the best teaching I have ever received in this regard. As a supervisor and FTO I will utilize this information in my duties.
This course is very helpful and well done.  Thank you!
Interesting, professional, accurate, very useful.
Great course--great information. Really does provide more insight into how to assess risk.
As a security trainer for my company. I found this information presented in this course valuable. I will also insist that my Chief take this course as well to see if we can get our officers to take this course also.
Very useful and changed my view of a security. Concept of threat vs risk is very interesting and changed my way of thinking.

I feel the CCTV course is a good on-line course which will provide SOC operators basic orientation on the importance of a SOC, what to look for, situational awareness and basic steps on how to identify & record suspicious activity.
The hypothetical scenarios are interactive whereby it forces the user to click and identify threats in the videos the course provides in the modules.

This CCTV online training is just what we were looking for. There's plenty of courses around on the technical side, but nothing for security. This is well done and fits the bill perfectly. Thanks!
Administrative Features
Clients who want to manage and track their users enjoy the advanced features of our online Learning Management System. As a client who administers the course to others, you will be able to track your learners' progress and test scores and communicate with the learners through the LMS.
Customization Options
Contact us if you would like to customize this course to your organization's specific needs. Here are some customization options that we can provide:
Add or omit content to the course
Brand the course to include your own logo, theme, color and design
Add a forum where your students can discuss the topics
Create your own links to specific information you want your students to know about
System Requirements
High speed internet connection.
Web browser.
Speakers or earphones.