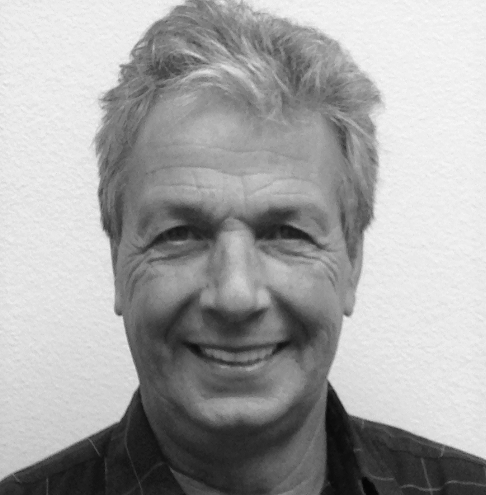 Muky Cohen / Founder - President
Muky has decades of experience in security management, design and consulting. A veteran of the Israeli Defense Forces Special Airborne Combat Engineering Platoon, he later joined the Israel Security Agency as a security agent protecting Israeli assets in Europe and the Merchant Marine. In 1984, he opened a security company in Los Angeles dedicated to providing high level executive protection services. In 1992, he launched the Chameleon Group, specializing in high-end investigation services. Now Chameleon Associates is a brand leader in security consulting and anti-terrorism training for private and public clients, worldwide.
Amotz Brandes / Managing Partner
Amotz began his career in an Israeli Defense Forces Special Forces Reconnaissance Unit. Later, he joined El Al Airlines as a Security Agent & Profiler. In 2002, he established Chameleon's Training Department in the wake of 9/11, and has since been training private, public and military sectors in Predictive Profiling, Security Questioning, Insider Threat, Proactive Security and more. For over a decade, he has managed security projects for clients in various industries including; aviation, mass transit, schools and universities, government facilities, manufacturing plants, retail and much more. Amotz has BA Degree in Intl. Development Studies at UCLA.
Kim Langton / Director - Australia & New Zealand
Kim is Managing Director of Chameleon Associates (Australia) Pty Ltd. Kim has over 30 years security and emergency services experience, including service with the Royal Australian Navy, Queensland Fire and Ambulance Services and has held senior management positions in Australian security and hospitality industries. Kim has trained Chameleon clients in Asia and South Pacific for the last 10 years. He has specific expertise in the hospitality industry, holding Security and Safety Management positions with the Sheraton and Accor hotel groups and Corporate Security Manager - Papua New Guinea region, for the Southern Pacific Hotels Corporation.
Sara McEathron/ Director - Security Quality Assurance Manager & Trainer
Sara McEathron has 20 years in the private security industry ranging from supervising and training teams to protecting diplomats in austere environments. A veteran of the U.S. Army, Sara has served in two foreign wars, provided relief for hurricane victims in El Salvador, and trained Zervany in Northern Iraq as a private contractor for the Department of State. She has an Associate of Science in Criminal Justice, a Bachelor of Arts in Psychology, and is currently pursuing a Master of Business Administration. Sara has been a manager with Chameleon Associates since 2014, training and enhancing the overall quality of security services for clients in Texas.
Dr. Dov Paz / Clinical Psychology Consultant
Dr. Paz is a veteran of the Israeli Defense Forces where he served as a Military Intelligence officer. After discharge, he consulted in organizational psychology.  In the U.S., Dr. Paz has worked as a neuropsychologist for various agencies and in private practice. These roles included heading a 98-bed psychiatric unit inside a high security prison. He specializes in Forensic Psychology.  At Chameleon, he has conducted psychological profiling in cases involving high net worth clients and celebrities.  His academic focus is stress management and high performance decision making.   He received his M.A. in Organizational and Social Psychology from Bar-Ilan University and his Ph.D in Clinical and Neuropsychology from the California School of Professional Psychology, Los Angeles.
Peter Crabbe / Senior Consultant & Trainer
Peter is Chameleon's Director of School Operations and has been part of the Chameleon team for over twenty years. He began his career working in the Illinois Depart. of Corrections' Juvenile Division. After moving to Los Angeles, he conducted surveillance and worked under-cover in an 18-month DOJ investigation which netted several arrests. He has provided executive protection services for celebrities, CEOs, and families, conducted hundreds of assessments for schools and other sites, conducted trainings of security teams and law enforcement, has been an anti-terrorism instructor for the Department of Homeland Security and manages red team operations to ensure a high-quality security performance. He is often asked to speak to faculty, staff and parents about Chameleon's unique approach to school security. He earned a B.A. in Communications with honors from Principia College.
Simon Wurms / Security Quality Assurance & Trainer
Simon's career began in security high-risk facilities. For over twenty years, he has put proactive security methods, knowledge of physical security measures and counter intel to work. In 2012, he was asked to provide training in Security Questioning, Proactive Threat Assessment, Red Teaming, Krav Maga and more for high level governmental clients in Europe.
In 2013, he joined Chameleon as a SQAM working for both government and private sector clients. Simon is fluent in Dutch and English.
Ilja Jakerson / Security Quality Assurance & Trainer
Ilja began his security career in the 1990s working as a Security Agent and Profiler for El Al Airlines in Scandinavia, Israel and other European countries. Later, he worked with Assero Security in Stockholm as a Trainer in security profiling, security questioning and self defense for a range of both governmental and private clients to include the Swedish Police Authority (Border Control) and SAMI. He later transitioned to the private sector and is a service industry business owner and entrepreneur.  Ilja has also worked for over a decade providing security and consulting for Jewish communities in Sweden.
Ilja is a certified Krav Maga and a shooting instructor.  He earned a degree in International Business from University of Stockholm. He is fluent in English, Swedish and Russian.
Mark Randol/ Security & Intelligence Consultant & Trainer
Mark has over 35 years of military and civil service ranging from assignments with the USAF in Asia and Europe, to working at the NSA, with Army Intelligence Staff at the Pentagon and as Director of Counterterrorism Policy at DHS. At theTSA, he was a civil aviation security manager and at the FAA an Intelligence Analyst. As a Senior Specialist in domestic intelligence and counter terrorism at the CRS he provided Congress with nonpartisan research and analysis. Mark earned his BA in Social Science at UC Berkeley and an MA in National Security Studies at Georgetown University. He currently teaches at EKU and at USC.
David Otte / Security Quality Assurance Manager & Trainer
David served over 32 years with the Massachusetts State Police and worked in a wide variety of assignments from patrol, investigations, supervision, and upper management. He was in Internal Affairs for 5 years before promotion to Commandant of the Academy where he oversaw the department's technical services and then the it's disciplinary, promotional, and background investigation processes. David has an MBA from Bentley University, and a Master's degree in Criminal Justice Administration from Western New England University. He also attended Session 202 of the FBI National Academy and the Harvard Kennedy School program for Senior Executives in State and Local Government.
Harold Stivala / Security Quality Assurance Manager & Trainer
Harold Stivala has over 27 years' experience as an Army Officer in the Armed Forces of Malta. He has led Airport Security, Maritime and Infantry units and was an Operations Officer for maritime law enforcement and search and rescue operations. As a Colonel, he was also responsible for training, logistics and long term procurement. He was appointed CEO of the Humanitarian Hub during the 2011 Libyan Crisis.  Mr. Stivala was the Physical Security Manager at De La Rue Currency in Malta.  He is a Graduate of the Infantry Advanced Course at Fort Benning, Georgia, took the European Security and Defence Policy High Level Course and attended the Italian Joint Staff College in Rome.
Dr. Douglas Shipley / Security Quality Assurance Manager & Trainer
Doug's law enforcement career spanned 28 years. He retired as a Supervisory Special Agent with the FBI, having also worked as a police officer, Field Training Officer, and instructor for the Kansas City PD. He also served as a training instructor at the FBI Academy, as Assistant Inspector, and as a Field Supervisor. He was a member of the SWAT team and took part in numerous security details and site surveys. Doug has conducted security assessments and training in the U.S., Central America, the Caribbean, Africa, and Middle East.  He earned a bachelor's degree in Administration of Justice, a M.Ed - Training & Performance Improvement, and a DBA - Leadership and is conversant in Spanish.
Jim Slothower / Security Quality Assurance Manager & Trainer
Jim has over 30 years of experience in the security industry where he began in the private and maritime sectors as an Operations Manager. He later worked for the Bureau of Intl. Narcotics and Law Enforcement - U.S. Depart. of State in various locations in Afghanistan for over seven years in civilian advisor support roles, managing security and counterterrorism across divisions and conducting training assessments. He next moved stateside, joining the Federal Protective Service where for eight years he oversaw operations across Washington and Oregon and later worked as a Quality Control Manager responsible for conducting inspections at over 70 security posts in the region. Jim has FEMA Emergency Mgmt. Institute Professional Certification as well as being a Certified Protection Specialist and holds a 5th degree black belt.
Avi Katz / Senior Consultant & Trainer
Avi has decades of hands-on experience in aviation security, intelligence operations, behavioral observation techniques, security management and training. He served in the Israeli Defense Forces (IDF) Golani Brigade, and later as a GSS Field Intelligence involved in clandestine intelligence operations, HUMINT source operations, and counterterrorism and counter espionage activities. Clients he has worked with include World Trade Center, U.S. Army and L.A. Sheriff. He earned a BA in Political Science from Haifa University and an MBA from Beer Sheva University. He is fluent in Hebrew, Arabic, English and German.
Martijn Bijlsma / Security Quality Assurance Manager & Trainer
Martijn joined Chameleon in 2021, lending his academic and operational experience. In addition to teaching psychology at Utrecht University, he also published research on the cognitive influences of stress in military ops and served as a thesis supervisor. He has developed and delivered programs in Crisis and Incident Management to include specialized firefighting. He is an active firefighter and instructor as well as expert in Systema Kadochnikova, a military self-defense form using physiology, biomechanics, anatomy and psychology to train soldiers to be effective warriors and has taught various units in this methodology. He supports projects and services delivered to both governmental and private sector Chameleon clients. He earned his BA in Educational Science and his MA in Applied Cognitive Psychology at Utrecht University and is fluent in Dutch and English.
Clint Barker - Security Assurance Manager & Trainer
Clint Barker began his career in the military. A veteran of the U.S. Army, Clint served as Military Police Officer and an Undercover Narcotics Investigator for the U.S. Army Criminal Investigation division. After honorable discharge, as a civilian, he has over two decades of experience in the private security sector. His responsibilities have ranged from Field Training and supervision to the management of thousands of post hours and hundreds of private security officers. Clint was also the owner of a K9 Training Facility. He first joined Chameleon in 2017 and we are pleased to have him back supporting our clients' security management needs in Texas.
Sola Engstrom - Security Consultant & Trainer/Close Protection Specialist
Sola began her professional career as a Social Worker and then segued to a career in law enforcement with the Politi- og lensmannsetaten (Norwegian Police Forces).  She served as a First Sergeant in both Oslo and Søndre  Buskerud, assigned variously to urban patrol, undercover surveillance, first responder responsibilities, crime scene investigations and crowd control at critical events.
She separated from the Police to pursue two complementary paths: one as a personal trainer (Sola is a competitive bodybuilder) and the other as a close protection agent. Since moving to the U.S., she has provided security to a wide range of high visibility clients, both on elite teams and in solo assignments. In addition to close protection training, she has advanced rescue and preparedness and counter-ambush security driving experience. Sola also participates in red teaming services for Chameleon clients.
Sola is fluent in English, Swedish, Danish and Norwegian.
Nick Guzzo - Security Consultant & Trainer/Close Protection Specialist
Nick began his career in the U.S. Military 101st Airborne division and was deployed during OEF to Afghanistan. His army experience included defensive driving, Emergency First Responder training and Raven surveillance training to detect, deter and counter threats to Air Mobility Command aircraft. He is an expert marksman.
After honorable discharge, Nick served as Security Operations Manager for a large, high-end Hotel. He later transitioned to performing contract close protection, surveillance and security advances for a variety of UHNWI clients. Nick has extensive training in tactical driving and personal protection techniques. He is a mixed martial art and advanced Krav Maga instructor as well as a certified American Red Cross trainer. He maintains a BSIS card. Currently for Chameleon, he is deployed as a close protection agent; he also conducts red teams and training for various Chameleon clients.
Anna Polishuk / Business Development Manager
Anna began her career as a business analyst, working for decades in the financial and entertainment industries.  In 2002, she joined Chameleon's ranks where today her focus is on growing the business and generally getting the word out.  Anna earned her MA in Journalism and International Studies at the University of Florida. She is conversant in French, Hebrew and Spanish.