Security Management Services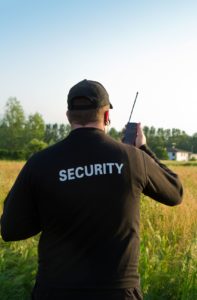 Need a qualified and experienced Security Manager?
---
Chameleon is ready to provide your organization with the highest standard of security management services the industry can offer. Our Security Managers are supported with the knowledge and expertise of one of the most qualified security training and consulting firms in the world, the Chameleon Security Manager brings to the client a wealth of capabilities not commonly found with one single individual.
Chameleon provides organizations with full-time Security Managers (consultants) who, in addition to carrying out their normal in-house function, are able to draw on Chameleon's existing range of security and training services at no additional cost to the client, thereby augmenting their overall security requirements.
The following is included in our security management services:
Security surveys and assessments
Red-Teaming, testing and drilling of security personnel
Security engineering and design
Procedural design
Security training at all levels of the organization
Investigations
Continuity and emergency planning
Management and training of an executive protection team
Security Vendor Interface and Selection Support
Workplace Violence Prevention Programs
Litigation Support
The consultants in these positions come from varied security backgrounds and are complemented with a colleague who is able to assume duties immediately in the event of illness, vacation, etc.
OBJECTIVITY
Common sense dictates that if you are using contract guard services, the manager of your total security program should not be affiliated with the Guard Company or security system provider and installer. The Security Management function should always be disconnected from the provision of guard and/or electronic security services. Any exception to this rule is a clear conflict of interest.
SECURITY MANAGEMENT FOR SMALL AND MID-SIZE ORGANIZATIONS
To maintain an effective security system that involves people and technology takes supervision, attention and experience. For small to mid-size organizations that cannot afford a full time security manager on their staff, Chameleon provides a much-needed and cost effective security management solution on a contract basis. Together with the customer we build a cost effective service package which includes supervision, testing, surveys, training and more.
security management services