Executive Protection Services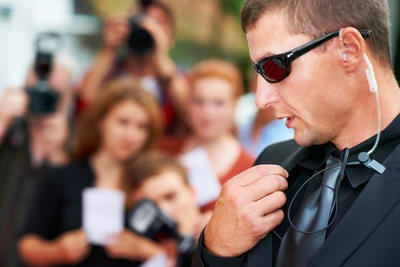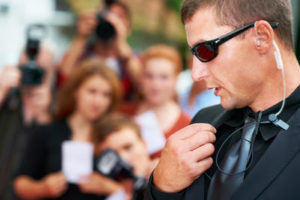 TOP TIER PROTECTION FOR VIPs AND EXECUTIVES
---
Chameleon provides top tier executive protection services for high-net-worth individuals, VIPs and dignitaries. At Chameleon, we are committed to providing intelligent security services based on common sense.
Our agents know how to think on their feet and make the right calls at the right time. They are polite, professional and proactive.
Executive Protection Services with the Client in Mind
We respect our customers' need for privacy and freedom of movement so we tailor our executive protection services to balance security requirements with a client's lifestyle. For each client, we build a security package that may include but not limited to:
Security surveys and assessments
Armed and unarmed protection services
Estate Security
GPS monitoring
Travel security arrangements all over the world.
Shadowing (undercover security)
Design and implementation of a full physical security system
Design and implementation of safe-room
Information security and OPSEC
The agents in these positions come from varied security backgrounds and are complemented with a colleague who is able to assume duties immediately in the event of illness, vacation, etc.
Agents Vetting and Training
We understand that our executive protections services are as good as the people who provide them. That is why we invest heavily in vetting and training our EP agents. Our EP agents go through a rigorous selection and vetting process to verify and substantiate their professional qualifications and personal qualities. Our agents must possess the following background, skill sets and personal traits:
Training and experience in close protection work
Training and experience in threat assessment and situational awareness
Training and experience in tactical driving
Training and experience in self defense and tactical response (armed and/or unarmed)
Military, Government Security and/or Law Enforcement background
Reliability and Trustworthiness
Excellent physical condition
Untarnished professional and personal record
Training and Upgrading Executive Protection (EP) Teams
Our executive protection consultants and trainers are retired agents from governmental agencies who have spent entire careers protecting presidents, prime ministers and other dignitaries. We assist clients all over the world to assess, build, upgrade and train their VIP protection teams. High-net-worth individuals and corporations hire Chameleon to vet and qualify agents, design procedures, make recommendations for technology and equipment upgrades and provide a comprehensive training curriculum for all those involved in safeguarding the protectees.
Our EP consulting and training team works with each client to identify their specific threats and personal needs. We then build around these considerations a common sense security system that provides maximum protection - with minimum hindrance - to the protectee