Manchester Attack – Known Vulnerabilities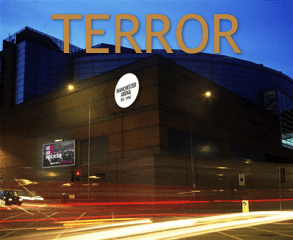 With the Manchester U.K. suicide bombing incident still under investigation, it is hard to draw final conclusions regarding security failures in this incident.
What we know now is that the Manchester Suicide Bomber exploded himself at the foyer of the arena immediately after the concert ended at around 10:30PM and just as thousands of young fans where exiting the show.  Twenty two people were killed and dozens injured.
In executing the attack, the bomber took advantage of three known security vulnerabilities at large, crowded events:
Security is focused mostly on crowd control and on preventing the infiltration of prohibited items (weapons, bombs, alcohol, etc.) into the event.
At the end of the event and as fans are dispersed, security is more lax, more attention is given to crowd control and safe exit of the audience.
Often security officers at such events are not equipped with the procedures or the training to identify suspicious indicators in a crowd.
These security vulnerabilities are not specific to the Manchester Arena. They can be seen and felt at every game, concert and large scale event each one of us attends in cities around the world. So, what can we do to close these security gaps and make it more difficult for adversaries to commit attacks such as the one perpetrated in Manchester?
Here are a few immediate solutions:
Extend your rings of protection outward. Security should not start at the perimeter but extend beyond the perimeter. Early detection of the adversary can make all the difference.
Teach your security staff members to identify

suspicion indicators

associated with the modus operandi you are trying to prevent.
Teach your security staff what to do once those indicators are found. How should they approach, question, assess, decide and act regarding the indicators found?
The horrific suicide terrorist attack in Manchester spiked deployment of security and law enforcement res ources to large crowed events all over the world. However, without taking the basic measures listed above, this massive show of force may put the general public at ease but will be unsuccessful in preventing the next attack.