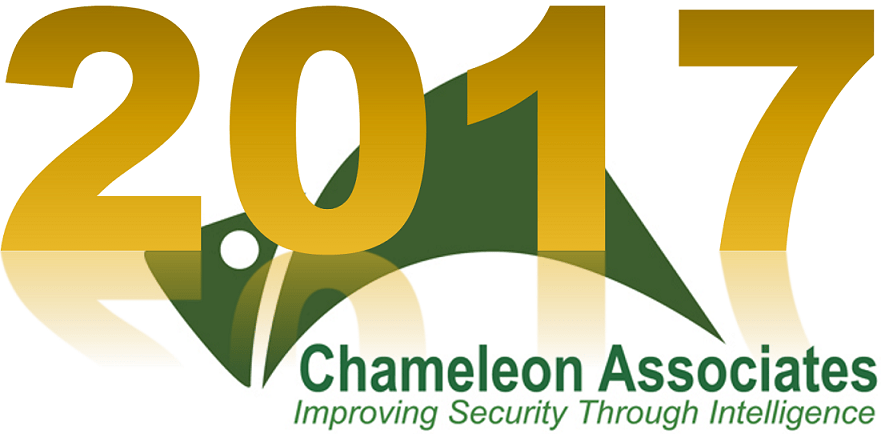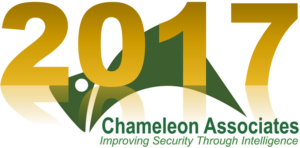 Chameleon Associates had a great 2016 and we're looking forward to an even better 2017.
Our Quality Assurance services have been retained this year by more clients in sectors including real estate, non-profit, government and retail.
Guardian by Chameleon is an innovative software application that we developed and launched in 4Q in support of our QA programs.  Heads of Security can use Guardian as a way to independently monitor their physical security provider.
Given the increase of terrorist threats in Europe there has been an increased call for our services. Both private and public sector clients are turning to us for threat assessment and security training.  We will be further expanding our European operations in 2017.
In South America, we worked this year with a Central Bank and with various high net worth individuals.  Much of our new business comes via referrals from past and existing clients who trust our expertise.  We look forward to continuing our work in South America and have an engagement in 1Q for CVIT (Cash and Valuables in Transit) consulting.
Chameleon Associates Australia continues to serve a wide range of clients in the Asia market.  Last year, we conducted successful training courses in Malaysia and Singapore and have plans for increasing our training services across that market.
Closer to home in Canada, we provided customized training and SOP design for a prominent Canadian client in the financial sector.
For the Department of Homeland Security we continue to provide training programs across the U.S.
A major U.S. airline retained us for customized security training at their main facility HUB.
Chameleon held two very successful Israeli Security Model courses in Israel in 2016, bringing security professionals in from all over the world to learn about Israeli security from experts, in the field.
Our collaboration with IMI continues.  We've conducted joint programs in California and in Minnesota.  For the Minnesota Sheriff Association, we provided a course in countering Active Shooters.
We partnered with American Security and Investigations, a Minnesota-based company, to help them build their proactive security skills.
School Security continues to be an important focus for us.  This past year, we conducted over a dozen security assessments for independent schools in California.  We have TRVs on calendar for 2017 and will of course continue our ongoing security management for our existing School clients.
Over the last ten years Chameleon Associates has experienced steady, organic growth without outside investment.  Our brand continues to strengthen due in no small measure to the support and referrals from our loyal clients who value what we do.