Online Learning is Awesome

Chameleon isn't new to e-Learning; we've been crafting online training for over a decade. The reasons we dived into online curriculum design are especially valid today when far more of us are working, living and learning remotely:
Easy access to learning when you can take a course on a laptop, iPad or mobile device, sitting in the garden or while social distancing at a local cafe.
No need to juggle calendars and deal with scheduling conflicts. The flexible time commitment is easy to align with our lives.
Improved learning by using a blend of media that includes visuals, videos, lecture, text and links to additional resources makes the subject more interesting.
Cost effective – online courses eliminate the commute, and cut the overhead expenses of a brick and mortar school. This is true for individuals and for businesses with limited resources.
Keeping competitive – both individuals and companies alike rely on training to enhance and maintain their skills and value.
Higher job satisfaction and better job performance are outcomes of continued learning.
We all learn differently. Online courses allow students to self pace, and to return to previous modules to review as needed.
Chameleon's online courses offer one more advantage: our specialized curriculum is not available in the mainstream.
This year we have been busy creating new training for the security sector – putting our special spin on topics, offering unique subject matter, and providing solutions and ideas that are practical and effective.
Online courses are to education what Grubhub is to food delivery. Here's what you can order today from our five-star e-Learning training menu: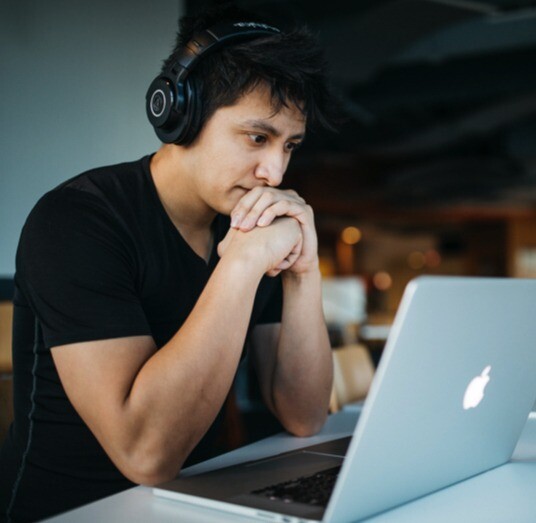 De-Escalation
What topics and subjects are you interested in that you'd like to see addressed? We'd love to hear from you.