Security Awareness Training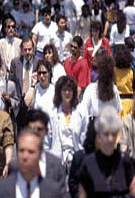 The difference between a soft target and a hard target is enormous.
The easiest way to harden a target is by enhancing awareness.
---
Better equip your employees and/or community with tools to detect security threats and to deploy simple and effective counter measures. Make everyone a part of the security effort – a force multiplier for your security operation.
This unique course is designed to provide security awareness training for corporate, government, educational and home environments. The Security Awareness Course is taught by subject matter experts and is frequently updated to meet the changing terrorist environment.
The security awareness training covers the following topics:
The nature of the terrorist threat
Awareness as a force multiplier
Proactive mitigation of criminal and terrorist threat
Proactive Threat Assessment basics
Demystifying terrorism
Detection, determination and deployment of threat mitigation in the context of time frame and location
Who should take this course?
A valuable course for anyone in your organization, from the front line receptionist to boardroom executives.
Being security aware means you understand that there is the potential for some people to deliberately or accidentally steal, damage, or misuse the data that is stored within a company's computer systems and throughout its organization. Therefore, it would be prudent to support the assets of the institution (information, physical, and personal) by trying to stop that from happening.
According to the European Network and Information Security Agency, 'Awareness of the risks and available safeguards is the first line of defence for the security of information systems and networks.'
'The focus of Security Awareness consultancy should be to achieve a long term shift in the attitude of employees towards security, whilst promoting a cultural and behavioural change within an organisation. Security policies should be viewed as key enablers for the organisation, not as a series of rules restricting the efficient working of your business.
For more information and to request a proposal for this course please contact us.