The Controversy around the Real ID Act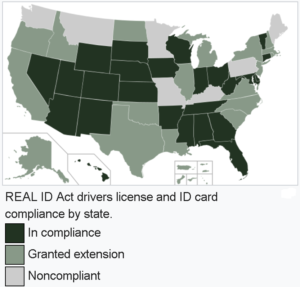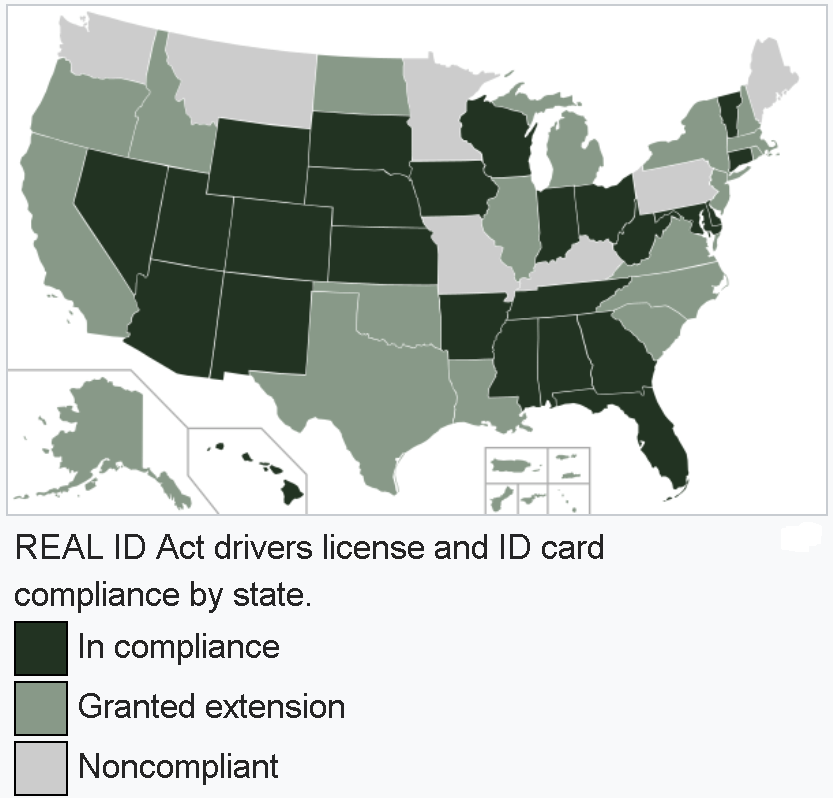 The Real ID Act was first enacted back in 2005, in response to recommendations made by the 9/11 Commission to combat fake IDs, a critical terrorist tool.
Starting in 2015, you needed a state-issued REAL ID to enter a federal facility or military base or, to fly.   Non-compliant states were given an extension by the Department of Homeland Security.  This exception will no longer hold beginning January 22, 2018.
Real ID is not a national ID although the federal government makes the requirements for individual states to follow for their state-issued IDs.  Critics of Real ID believe that state held data will make its way into federal hands, that although the states issue IDs, the national requirement goes against the 10th amendment and that Real ID is just one more step towards Big Brother.
What is a Real ID?
Any state-issued driver's license or ID that meets the following criteria:
Full legal name
Birthdate
Gender
Driver's license or ID card number
Digital photograph of the ID holder
Address of primary residence
ID holder's signature
Security features that prevent tampering, counterfeiting, or duplication.
Machine-readable technology or RFIP chip that can be used to pull up biographical or biometric data.
For flying, absent a Real ID, the DHS/TSA will accept a passport, military ID, permanent residence card or a trusted traveler card like NEXUS or Global Entry.
Deadline
Current  states that need to get their IDs compliant are:
Alaska
California
Illinois
Minnesota
Missouri
New Jersey
New Mexico
South Carolina
Washington state
Puerto Rico
Guam
the U.S. Virgin Islands
On its face, it seems simple enough.  If it were about putting in place requirements and technology to insure that one's credit card were more secure from being at risk, would anyone complain? [link here to read previous post about chip cards.]
But I have a sinking feeling that this ID requirement will be fully politicized between now and 2018, leveraged by both parties to push a variety of political agendas, none of which directly fulfills the mission to mitigate security threats.