Protecting People's Right to Vote
Emotion and commotion around the presidential election of 2020 is unprecedented.  Citizens of all political stripes are coming together this and next month to declare themselves.  Violent clashes and protests involving myriad factions are in the news every week. What can be done to secure voters and the public this election season?
Although hopefully, voting will go smoothly.  But when the leader the political group the Oath Keepers has promised that his members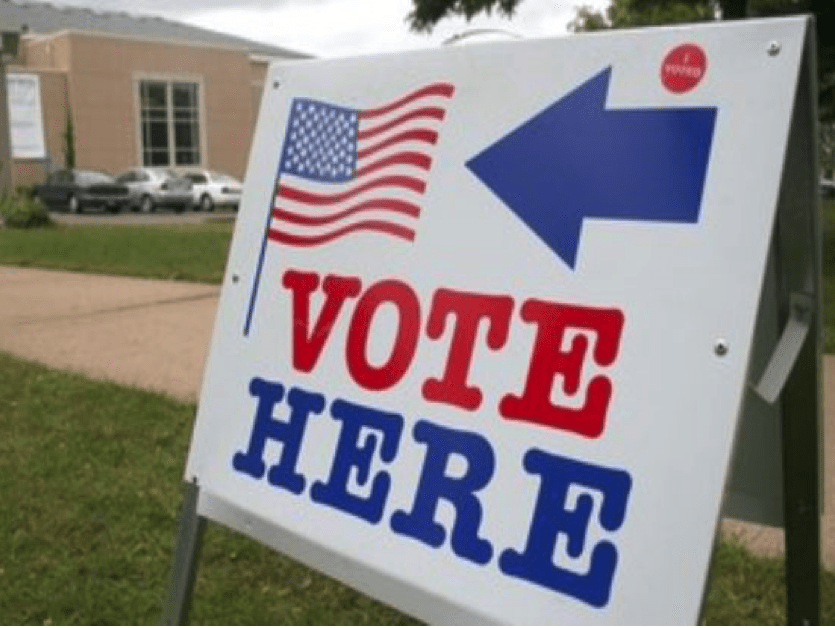 As security professionals, we have to plan accordingly.  Some measure of risk assessment needs to be done in potential hot zones.  Municipal and community leaders should be assessing, preparing and putting into place security plans as part of their election logistics.
Polling places are varied.  In the U.S., voting stations are located at firehouses, schools, government buildings and also at retail and grocery sites. Several sports teams in leagues that include the NFL, NBA, NHL, MLB and MLS are turning their stadiums into voting sites to help boost participation and ease the voting process during Covid.  All these sites transform themselves for the purpose of polling.  For threat assessment, we normally promote looking for abnormal indicators in behavior and situations.  Given that by their nature, all polling sites look abnormal, more focus needs to be on methods of operation.  How will the disrupters operate?
The most likely threats include:
Voter Deterrence.
Some individuals may purposefully plan to disrupt election and polling places to foment doubts and fear.  Doing so early on an election day could scare people off from coming to vote.  For example, an early morning drive by shooting at an East Coast polling site that takes place could send ripples of fear throughout the country.  A pipe bomb thrown at a site or a fire started the night before voting is to take place might scare voters into forfeiting their votes.
> make sure to have security patrols on site the night before polling.
> conduct a full sweep of the polling location before opening, even better - with K9s.
Brawling.
Conversations can escalate into shouting matches which turn into fights.  Politics plus Covid makes folks hot under the collar.
> If polling location organizers are paying close attention to the crowd, there should be time to intervene before a chat escalates into violence.  A polling organizer best suited to the task should be identified in advance to be the one to intervene to deescalate.  Depending on circumstances, a call to local police may be warranted.
Spontaneous Attack.
Attacks can be spontaneous or planned.  Although it is illegal in most places to be armed at a polling location, in those cases where someone is armed with a gun or other weapon it may be used if an argument escalates.
> Screening for weapons at a distance from the point of entry to the polling place.
> Have polling volunteers on the look out for people and situations that threaten to escalate.
Premeditated Attack.
By definition, a premeditated tack has some level of advance planning.  Each possible threat needs to be broken down by its method of operation (mo).  Each MO has behaviors and indicators associated with it that those responsible for security need on the look out for.  Keep in mind that such attacks can use a variety of weapons to include a knife, gun, bomb or car ramming. Suspicion indicators could include:
Person(s) wandering the perimeter.
Person(s) conducting surveillance by foot or by car.
Cars cruising by slowly
Cars making repeated passes
Person(s) lingering at an entrance or other choke point.
People arriving in a large group.
An unattended bag or other object.
Individuals carrying extra bags.
Protesters.
Note the behavioral difference between legitimate and adversarial protesters.  The former will try to bring attention to themselves for the purposes of disseminating their views and making the news.  A potential adversary would most likely do the opposite. They would avoid detection in order to be freer to make an unhindered attack.
> Those responsible for security at a polling place should have experience/training in how to handle groups.  They should know the suspicion indicators associated with relevant potential threats at the site.
The average citizen should simply take careful note of the polling environment and their surroundings.  Should you note someone or something that seems 'off' immediately, and calmly, report it to the person in charge.  Explain your concern and ask that the situation be assessed.
The positive side to the flood of attention on this year's election is the serious preparations being made by government and law enforcement officials and the heightened awareness of voters.  Here's what the FBI has to say: https://www.fbi.gov/video-repository/interagency-election-security-psa-100520.mp4/view
And for more information about how to calm down people and deal with potentially violent situations … check out Chameleon's newest online course in De-Escalation that specifically addresses:
How human communication works
Understanding aggression
How to assess, approach and engage distressed individuals
Different effective de-escalation techniques
How to 'align' with someone
Tactical considerations and much more.
Link here to learn more. https://chameleonassociates.com/de-escalation-online-course/
Now for a fun fact:
Did you know that the state of Texas allows it's constituents to vote from outer space?  Rule 81.35 of the Texas Administrative Code that states that "A person who meets the eligibility requirements of a voter under the Texas Election Code, Chapter 101, but who will be on a space flight during the early voting period and on Election Day, may vote."
Frankly, these days, that sounds like a nice option.
####