No Such Term as Active Shooter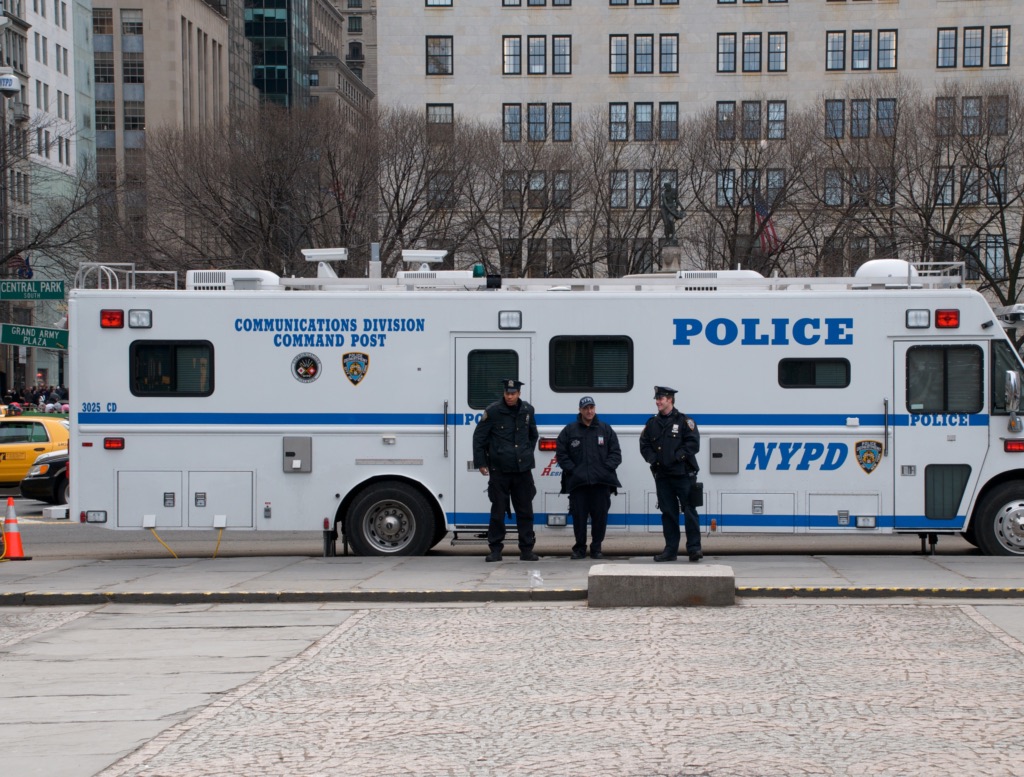 The term Active Shooter is not used in Israel.
That might seem surprising to hear, given the terrorist threats against that country.  Although there is an ebb and flow in violence, terrorist attacks in the form of knife stabbings, Molotov cocktail throwing, car and truck ramming and of course shootings are an intermittent reality there.  Instead of Active Shooter, in Israel the term used is Peegooah Hak Ravah

which means 'sacrificial attack.'  When you think about it, this makes total sense.  The linguistic distinction may seem trivial but to the contrary, it is critical to security.
The word 'shooter' is dropped because as we know a method of attack can be by any means.  Limiting the term to one thing (a gun) limits the Methods of Operation that need to be dealt with.  There are many examples of an attacker starting with say, a car that he rams into pedestrians, and when that stops, he takes out a knife to start stabbing, and so on.  An attacker would use any means available to succeed in his mission.
Being clear on the MOs assures that we are looking for the right indicators associated with an attack – surveillance , rehearsal, approach, etc.  Beyond detection, we also have to be prepared to not just detect but deploy.  There's the story of a bus driver in Israel who noticed that the young man entering his bus dressed in army fatigues was wearing his unit's insignia upside down.  The bus driver knew people in the unit and was familiar with the uniform including the color of the beret and the pins.  It was a strong indicator that the man was not only not a member of that military unit, but not a soldier at all.  The driver shoved him backwards out of the bus, closed the door in his face and accelerated away.  The suicide terrorist (the bus driver was correct) blew himself up at a distance from and, outside of the bus.  Countless lives were saved.
With incidents in Israel, first responders are not the traditional ones.  The responder could be a soldier on vacation, a passerby, a waiter, a security officer.  First responders there function more like 'second responders.'  Unlike in other places, in Israel if there is an attack or shooting in the park across the street from the office building where he is posted, the security officer is expected to race to the park and do his best to stop the assault.  It is understood that his role goes beyond his immediate protected environment.  The same 'rule' holds true at retail malls, restaurants, boutiques, bus stops.  Even if the security officer uses lethal force to stop an attacker, he is within his legal bounds to do so.  It's all hands on deck.
For an 'Active Shooter'  or rather Sacrificial Attack event in Israel the emphasis is on localized, immediate, even improvised response to bring the attack to a close as fast as possible.  While this of course would be the intention of any law enforcement agency, anywhere in the world, the Israeli doctrine hones in on making security officers from the least trained to the highest level government agent, all part of a national security strategy.  This is specifically important given the fact that there are 160K security officers in Israel and only 40K police officers.
Law enforcement in the U.S., Europe and Asia takes the responsibility for response and protection but it's problematic because they cannot be everywhere.  It's simply impossible.  What's more, they are a responding not a security force.  Some Chameleon law enforcement clients have noticed a disconnect between the current doctrine which is based on SRT/SWAT methodology and the more proactive method described above to deal with active threats.  SWAT is concerned with hostage rescue, the execution of high-risk warrants, search and rescue.  They are well-trained, tactical forces sent in to resolve situations.  They have some time to set a perimeter, put assets and snipers in place, establish command and control.  SWAT do an excellent job.  But a truly effective security and even response solution has to include other resources.
This was the conclusion of the then Chief of the Washington, DC Capitol Police Department, Cathy Lanier.
Lanier talked about how the key is awareness not fear. "You can be prepared and you can have a society that is resilient and — alert and conscientious and safer without scaring people." She advocated for people being part of the solution.  Link here to her CBS 60 Minutes interview on Active Shooters.
In Israel, a combination of cultural and social attitudes (we're in this together) and training (military but also mainstream) make for a powerful force multiplier.  With the right leadership and communication, this kind of collaborative security stance can be developed anywhere.
—————————————————————
Chameleon's Israeli Security Model seminar takes place May 6 – 13.  Link to Israeli Security Model for full itinerary, curriculum and registration information.