The Latest from Chameleon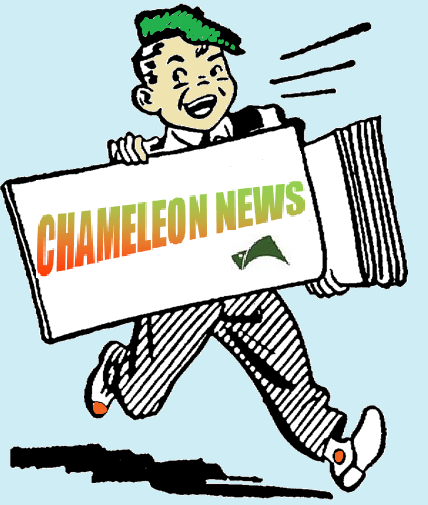 The first half of 2013 has been busy at Chameleon.
PRODUCT REVIEW We have received a glowing review in the ASIS International Security Management magazine on our Security Questioning 101, online course.
SCHOOL SECURITY ASSESSMENTS Since the tragic shooting at Newtown, CT, twenty independent schools have turned to us for security assessments. School administrators, faculty and parents are all included in our process which results in a customized, threat-oriented assessment detailing the security issues we uncover along with suggested solutions for the short, mid and long term.
SOUTH AMERICA We have increased operations this year in South America. Chameleon is providing specialized training for elite executive protection units in various Latin countries. Due to an uptick in violence and crime in certain areas, we have also been conducting security assessments for high net worth individuals. We cover these clients' domestic and corporate environments, online presence as well as travel precautions and protocols.
INSIDER THREAT COURSE Our newest seminar: Countering Insider Threat has been well received at various locations in the U.S. and in Europe. Attendees have given the course a thumbs up and seem to particularly enjoy the interactive exercises that are part of this unique and intense training.
ONLINE COURSES IN FRENCH AND SPANISH We have been busy translating. Later this year, our online courses will be available en français and español to expand our global reach. Stay tuned for updates, s'il vous plait.
SECURITY QUALITY ASSURANCE We have now begun to provide security quality assurance services for several of our clients. Many organizations are frustrated with their guard services contractor's performance. They have come to the unfortunate realization that their security company is no more than a manpower company. They find that the "security" part of the security guard service is missing. That's where Chameleon comes in to the picture as an independent entity, providing training, red teaming, testing, oversight and overall security quality assurance.
BEHIND THE SCENES OF ISRAEL'S HLS AND SECURITY OPS Last, but certainly not least, we have set a date for our annual security seminar in Israel October 5-12, 2013. This intense week is probably our most popular course. Link here to read the full itinerary, get info about accommodations and registration.