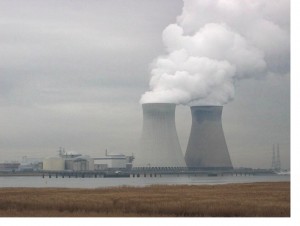 The news story about a sabotage attempt at Doel 4 nuclear plant in Belgium highlights the need for a more proactive and threat-oriented approach to security.  The Doel power plant is located in East Flanders and sits on 200 acres, employing 800 people.  Nine million people live within 47 miles of the plant.
26 year old Morrocan born Ilyass Boughalab served as a technical inspector at Doel 4.  He was employed by AIB-Vincotte Belgium which is a technical services company that performed safety inspections at the plant.  His job was to verify welds giving him access to secure areas.  He quit his job and under the auspices of Sharia4Belgium (a Belgian radical Salafist organisation that aims to reform Belgium into an Islamist state), made his way to Syria at the end of 2012 to join Al Qaida inspired jihadists there.
In August, it was discovered that a valve in the oil lubricant tank was damaged, resulting in the overheating of a steam turbine.  The valve is normally secured with a padlock and would have been opened only in the event of a fire, making the circumstances suspicious.
The overheating incident shut down the plant which is not expected to go back on line until the beginning of next year.  The suspected sabotage, according to Geetha keyaert of Electrabel its main stakeholder, was indeed probably a deliberate act.  Investigations are continuing with all fingers pointing to Boughalab who is facing charges in an Antwerp court that could take him to prison.
Boughalab passed Human Resource and Security screening and was deemed an efficient employee whose work, according to a written response about the event from Vincotte, had been "flawless".  But from the point of view of a security professional, the caliber of work of a potential terrorist in irrelevant.  Or, what is relevant about his being an exemplary employee is knowing that a terrorist, or criminal, would avoid drawing negative attention to themselves.  No speeding on the freeway.  Keep quiet and fade into the environment.
Nele Scheerlinck, spokesperson for the Federal Agency for Nuclear Control (FANC) confirmed that the event was being taken seriously and that sabotage of this kind was "unacceptable."  But, and this is key, she went on to say that the screening process in place would not be changed, that screening there is "very rigorous" and that there is little room for improvement.
Given the risk potential at such sites, and the obvious act of sabotage, leaving screening protocols as they are seems … overly optimistic?  Given the rise in terrorism, and the large number of terrorists who are "homegrown" with easy access to critical sites, we need to be more vigilant.  Not nonchalant.