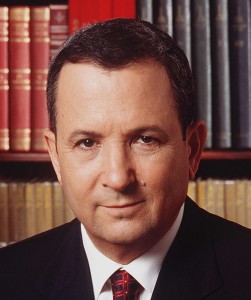 In retaliation for the murder of the 11 Israeli athletes at the 1972 Munich Summer Olympic games, the IDF planned to assassinate those PLO leaders responsible. Ehud Barak was then a commander of a Sayeret Matkal, special ops Israeli commando unit.
The targets were the Operations Leader of Black September, the Operations Chief of the PLO and its Spokesman, all living in west Beirut at the time. The commandos departed Haifa port in a missile boat up the Mediterranean coast towards Lebanon, and continued in zodiac speedboats towards the shore, rowing the last few hundred yards in silence. At the beach, Mossad agents waited with three cars to transport them. Dressed as tourists, hippies and women, one group of commandos forced entry via explosives into the targets' apartments, while another backup team held Lebanese police and PLO reinforcements at bay. Mossad agents extracted the team back to the beach; their mission was complete.
Barak's unit was also involved in well-known hostage rescue missions: Sabena flight 571 and in planning the Entebbe raid in Uganda. He went on to serve 35 years in the IDF, attaining the rank of Chief of General Staff. In the political arena, he has served as Minister of Foreign Affairs, Prime Minister and Minister of Defense.
Barak earned a BS in Physics and Mathematics from the Hebrew University, Jerusalem, and an MS in Engineering-Economic Systems from Stanford University, in California.