When is an Attack a Terrorist Attack?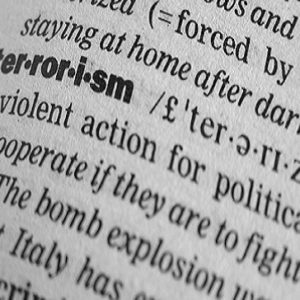 Does an attacker shouting 'allahu akbar' make it a terrorist attack?  How many people have to die for it to be an act of terrorism?  This week in downtown Fresno, California, Kori Ali Muhammad shot and killed three random people.  Muhammad was already a suspect in the shooting of a security guard at a Fresno Motel 6 that took place the week prior.  As law enforcement officers were arresting him, Muhammad shouted "Allahu Akbar."
The Federal Bureau of Investigation (FBI) defines terrorism as "the unlawful use of force or violence against persons or property to intimidate or coerce a government, the civilian population, or any segment thereof, in furtherance of political or social objectives."
On the afternoon of the killing, Fresno Police Chief Jerry Dyer said it was too soon to say whether the incident was terrorism, but he added, "Certainly, by the statement that was made, it would give that indication."
But in a later news briefing Dyer shifted his position stating that "Based on the information that we have been provided and our investigation has shown, is that this is solely based on race. It has nothing to do with terrorism, in spite of the statements he made."
The distinction makes a difference in a few ways.  If the event were deemed as terrorism, the Fresno police would move the case over to the FBI to investigate and prosecute.  Statistically, the killing would be logged in the terrorist event column versus the criminal act column.  The message to the public would be that this event was not planned via the long arm of ISIS or Al Qaeda but the work of an individual wacko.
Indeed, on his Facebook page, there were indications that Muhammad hated white people and was anti-government.  Rita Katz, SITE Intelligence Group Executive Director, Tweeted that Muhammad's motivations may be tied to racial hatred and that he wanted to kill white people, especially white officers.  Katz further wrote that despite having posted on Facebook "Allahu akbar" the rest of his Facebook page "contains no indication of jihadi influence."
Scholars have long debated the definition of terrorism and no one as yet seems to have come up with something we all can agree upon.  Some would say terrorism is different than ordinary crime. Others believe that terrorists are revolutionaries.  Some see a distinction between assassins and terrorists vis-a-vis their targets.  Others would argue that certain national military operations fit the terrorism definition.
But if when you or I next go on a market errand or to the office or to pick up our kids at school and think: "Gee, will I or someone I love get shot today?" that means we are all living under a dark cloud of fear.  Regardless of the perpetrator and their motives, it means we do not feel safe in the world.  Maybe not feeling safe in the world is definition enough.