The Chameleon Group, Inc. began back in 1992
After the terrorist attacks of 9/11 and the overwhelming increase in international terrorist activities, the Chameleon Group decided to expand its counter-terrorism consulting and training branch. Chameleon Associates emerged as a consulting and training branch of Chameleon Group in 2004. The growth, success and increased market recognition of this offshoot resulted in re-branding the Chameleon Group, Inc. under the name Chameleon Associates.
Our growing list of channel partners have allowed us to provide value-added solutions in a wide number of market sectors and client locations. Our expansion has included opening branches:
In 2005, Chameleon Associates opened and satellite office in Singapore to provide security training and consulting services to the entire Asian arena.
In 2006, Chameleon Associates opened another subsidiary, Chameleon Associates Pty Ltd in Australia to provide security consulting services in Australia and the South Pacific region.
In 2014, Chameleon opened its most recent subsidiary, Chameleon Associates Europe Bv , in the Nederlands, to supply training and consulting in security across Europe and the European Union.
Chameleon today is a recognized name for cutting edge training and consulting services. We work with international agencies, federal governments and local law enforcement from around the world. We also provide on-going security management services to corporate and non-profit clients who need to tap into the specialized knowledge and worldwide network that Chameleon offers.
Our aim is to continue to expand the potential of our threat mitigation solutions, delivering training, security engineering and consulting that help organizations in all business and government sectors make more knowledgeable decisions and reduce their risks.
History – Chameleon Associates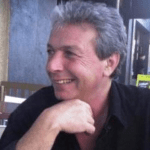 Muky Cohen / Founder – President
Muky has decades of experience in security management, design and consulting. A veteran of the Israeli Defense Forces Special Airborne Combat Engineering Platoon, he later joined the Israel Security Agency as a security agent protecting Israeli assets in Europe and the Merchant Marine. In 1984, he opened a security company in Los Angeles dedicated to providing high level executive protection services. In 1992, he launched the Chameleon Group, specializing in high-end investigation services. Now Chameleon Associates is a brand leader in security consulting and anti-terrorism training for private and public clients, worldwide.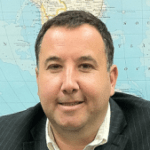 Amotz Brandes / Managing Partner
Amotz began his career in an Israeli Defense Forces Special Forces Reconnaissance Unit. Later, he joined El Al Airlines as a Security Agent & Profiler. In 2002, he established Chameleon's Training Department in the wake of 9/11, and has since been training private, public and military sectors in Predictive Profiling, Security Questioning, Insider Threat, Proactive Security and more. For over a decade, he has managed security projects for clients in various industries including; aviation, mass transit, schools and universities, government facilities, manufacturing plants, retail and much more. Amotz has BA Degree in Intl. Development Studies at UCLA.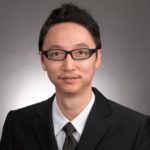 Andrew Leong / Director  – Asia
Andrew is a former head of Singapore's Intelligence Agency counter-hacking unit. Later he was CTO for PCS Security where he deployed a border control solution as part of Singapore's HLS initiative. He implemented an automated travel and immigration system for Singapore Airlines, the Civil Aviation and Immigration and Checkpoints Authorities, as well as an island-wide HAZMAT tracking solution for the Singapore Civil Defense (SCDF). He received his Bachelor of Applied Science in Computer Engineering from Nanyang Technology University, Singapore.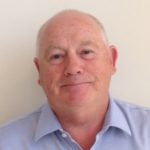 Kim Langton / Director – Australia & New Zealand
Kim is Managing Director of Chameleon Associates (Australia) Pty Ltd. Kim has over 30 years security and emergency services experience, including service with the Royal Australian Navy, Queensland Fire and Ambulance Services and has held senior management positions in Australian security and hospitality industries. Kim has trained Chameleon clients in Asia and South Pacific for the last 10 years. He has specific expertise in the hospitality industry, holding Security and Safety Management positions with the Sheraton and Accor hotel groups and Corporate Security Manager – Papua New Guinea region, for the Southern Pacific Hotels Corporation.
Allon Knetemann / Director – Europe
Allon began his career at JKC where he was in charge of day-to-day security operations as well as emergency preparedness and procedures. Subsequently, he was brought on as an expert instructor for a Security Organization to deal with specific threats at various locations and events, for the creation and deployment of both overt and covert measures and where he had full responsibility for the operational execution of security plans. He studied Information Technology and Security at Fox-IT, and Human Technology at Hanzehogeshool Groningen. He speaks Dutch and English fluently.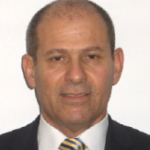 Avi Katz / Senior Consultant and Trainer
Avi has decades of hands-on experience in aviation security, intelligence operations, behavioral observation techniques, security management and training. He served in the Israeli Defense Forces (IDF) Golani Brigade, and later as a GSS Field Intelligence involved in clandestine intelligence operations, HUMINT source operations, and counterterrorism and counter espionage activities. Clients he has worked with include World Trade Center, U.S. Army and L.A. Sheriff. He earned a BA in Political Science from Haifa University and an MBA from Beer Sheva University. He is fluent in Hebrew, Arabic, English and German.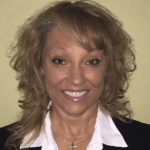 Karina Felices / Director of Security Quality Assurance and Training
Karina began her career in the U.S. Army Military Police where she provided training and leadership development to both new recruits and senior enlisted personnel. In Kuwait, as Reg.  Mngr CSA Security So., she managed more than 700 force protection specialists. Her expertise as a Senior Instructor for Critical Incident Peer Support was employed in 2009 during the Ft. Hood massacre. Karina retired as a Company 1st Sgt at Ft. Leonard, overseeing the training requirements for 3,000+ recruits. She earned a BS in Business Admin/Logistics from Summit Univ. and an MA in Psychology from Concordia College.  Karina serves as Chameleon's Director of Security Quality Assurance and Training in TX.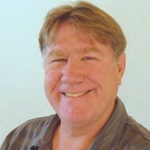 Mark Randol/ Security and Intelligence Consultant and Trainer
Mark has over 35 years of military and civil service ranging from assignments with the USAF in Asia and Europe, to working at the NSA, with Army Intelligence Staff at the Pentagon and as Director of Counterterrorism Policy at DHS. At theTSA, he was a civil aviation security manager and at the FAA an Intelligence Analyst. As a Senior Specialist in domestic intelligence and counter terrorism at the CRS he provided Congress with nonpartisan research and analysis. Mark earned his BA in Social Science at UC Berkeley and an MA in National Security Studies at Georgetown University. He currently teaches at EKU and at USC.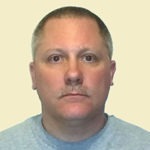 Marc Staff / Security Quality Assurance Manager and Trainer
Marc began his career in law enforcement as a police officer at the U.S. Department of Energy. Later, he worked as a Deputy Sheriff for Colorado Country, TX and then moved to the Surfside Beach PD. In 2011, he joined SEAL Security as a training and field ops director. He has specialized training in a wide range of weapons and is a certified firearms instructor. Marc studied Law Enforcement Technology at Rio Salado College. Marc serves as a Chameleon Security Quality Assurance Manager and Trainer in Texas and is our lead for all tactical training.
Sara Karibian / Security Quality Assurance Manager and Trainer
Sara Karibian has 20 years in the private security industry ranging from supervising and training teams to protecting diplomats in austere environments. A veteran of the U.S. Army, Sara has served in two foreign wars, provided relief for hurricane victims in El Salvador, and trained Zervany in Northern Iraq as a private contractor for the Department of State. She has an Associate of Science in Criminal Justice, a Bachelor of Arts in Psychology, and is currently pursuing a Master of Business Administration. Sara has been a manager with Chameleon Associates since 2014, training and enhancing the overall quality of security services for clients in Texas.
Clint Barker / Security Quality Assurance Manager and Trainer
Mr. Barker started his career in the U.S. Army as a Military Police Officer, working in a variety of assignments from Garrison MP to Undercover Narcotics Investigation with the U.S. Army Criminal Investigations Division. After completing his Military assignment, he joined the Private Security Sector and has worked in a variety of security roles in High Rise, Hospital, Bank Security as well as Security Management.  He lived in Europe for many years where he worked for an Italian company in their sales and marketing division. Mr. Barker is a professional dog trainer and has trained many K-9s over the last 30 years  He is bi-lingual in Italian and English.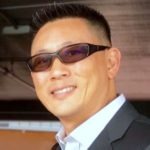 Victor Chu / Security Quality Assurance and Training
Mr. Chu holds several POST (Peace Officer Standards and Training) credentials including the Academy Instructor Certification (AICC) and Firearms Instructor Certification (FIC).  He also has over 15 years teaching experience as a NAUI and PADI SCUBA instructor.  As a Military Police Unit SGT/E-5 with the California State Military Reserve, he specializes in physical security, active shooter response, dignitary protection and weapons training.  His experience includes being on the teaching staff for Front Sight Firearms Training Academy.  Additionally, he serves on the Regional Safety and Security Team of Saddleback Church where he is also Team Lead for one of their Irvine campuses.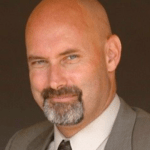 Peter Crabbe / Security Quality Assurance and Training
Peter began his career with the Illinois Department of Corrections as a probation officer. After moving to Los Angeles, he provided security for Wavelength, a Malibu-based addiction center. Later he served in an executive protection role providing security for prominent CEOs and their families. He has also been involved in under-cover investigations, coordinating with the DOJ, gathering intel, and conducting surveillance in an 18-month investigation netting several arrests and convictions. At Chameleon, Peter helps manage our red team program for academic clients, as well as conducts security training and threat assessments. He earned a B.A. in Communications with honors from Principia College.
Simon Wurms / Security Quality Assurance and Training
Simon's career began in security high-risk facilities. For over twenty years, he has put proactive security methods, knowledge of physical security measures and counter intel to work.  In 2012, he was asked to provide training in Security Questioning, Proactive Threat Assessment, Red Teaming, Krav Maga and more for high level governmental clients in Europe.
In 2013, he joined Chameleon as a SQAM working for both government and private sector clients. Simon is fluent in Dutch and English.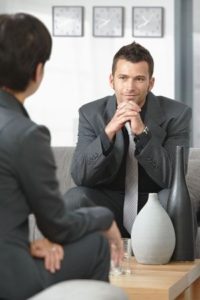 Chameleon is inventing the face of tomorrow's business. Are you up to the challenge? Our team consists of talented, highly motivated people who enjoy the challenge as much as the rewards of successes. If you share our enthusiasm to drive high-value business solutions for world-class clients and are looking for a great group of people to team with – this just might be the place for you.
Feel free to provide us with your resume by sending it to info@chameleonassociates.com
CURRENT OPENINGS:
SOCIAL MEDIA AND CRM COORDINATOR
Chameleon Associates is looking for a talented Social Media Coordinator to create and maintain a strong online presence for our company. Your role is to implement online marketing strategies that build relationships, boost client engagement, increase traffic to our site,  and generally promote our brand through social media accounts.
Responsibilities
Learn our target audience behavior and preferences
Create engaging text, image and video content
Build and manager Customer Relationships through marketing
Maintain CRM database for tracking and analysis
Design campaigns to create buzz and increase traffic to our site
Measure web traffic and monitor SEO
Stay up-to-date with changes in all social platforms
Develop an optimal posting schedule that considers traffic and customer engagement metrics
Suggest new ways to attract prospective customers
Requirements
Proven work experience in social media and marketing
Expertise in all major social media platforms
In-depth knowledge of SEO, keyword research and Google Analytics
Ability to use tools needed to create content (text, image and video)
Familiarity with online marketing strategies and channels
Ability to gasp future trends in digital technologies and act proactively
Excellent communication skills
Multitasking and analytical skills
Location               Warner Center
Hours                    Part time to start
To Apply              Please send your resume attn.: Anna to info@chameleonassociates.com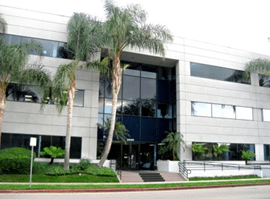 Chameleon Associates Corporate Headquarters

22020 Clarendon Street Suite 112
Woodland Hills, CA 91367 USA
Toll-Free (888) 343-4100
Telephone (818) 713-8448
Fax (818) 713-8446
Email – info@chameleonassociates.com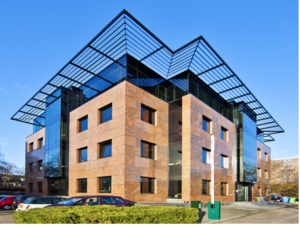 Chameleon Europe
De Cuserstraat 93
1081 CN Amsterdam
The Netherlands
Telephone +31 (0)6 4669 1665
Fax +31 (0)84 8727 188
Email – europe@chameleonassociates.com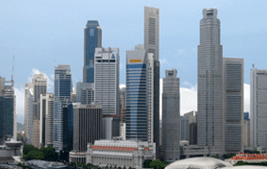 Chameleon Asia
8 Burn Road #06-04 Trivex
Singapore 369977
Tel: +65 8100 8233
Fax: +65 6382 3510
Email – asia@chameleonassociates.com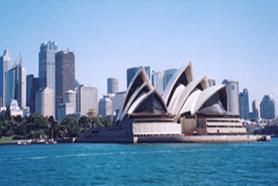 Chameleon Australia and the South Pacific
P.O. Box 196
Engadine , New South Wales Australia
Telephone: + 61 2 9548 6719
Fax: + 61 2 9548 3427
Email – australia@chameleonassociates.com