School Security Online Course
Our School Security Online course addresses the threats posed to our children in any school environment. It offers staff and faculty an introduction to the kinds of threats – internal and external – that are most problematic. Learn how to act proactively to mitigate these threats , as well as how to look for indicators that may signal various kinds of threat.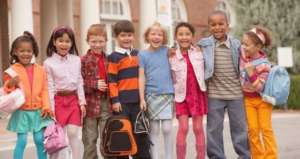 User Features
Chameleon School Security Online uses a variety of learning tools and resources that allow users to get a real feel for the methods. These tools include:
Threat Indicators (screenshot)
Assessment Teams (screenshot)
Ability to take the course at your own pace
External Threats (screenshot)
Administrative Features
Clients who want to manage and track their users enjoy the advanced features of our online Learning Management System. As a client who administers the course to others, you will be able to track your learners' progress and test scores and communicate with the learners through the LMS.
PURCHASE AND PRICING
# of Licenses

Per User Cost

Course Expires After

User Tracking & Management

1 – single

$49.00
30 days

2 – 10

$39.00

6 months

contact us
or Call (888) 343-4100

11 – 40

$29.00

6 months

contact us
or Call (888) 343-4100
41 and more
$19.00
6 months

contact us
or Call (888) 343-4100
Customization Options
Contact us if you would like to customize this course to your organization's specific needs. Here are some customization options that we can provide: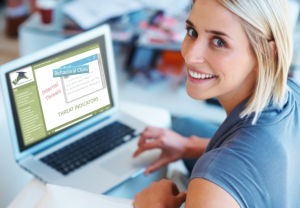 Add or omit content to the course
Brand the course to include your own logo, theme, color and design
Add a forum where your students can discuss the topics
Create your own links to specific information you want to share
System Requirements
High speed internet connection
Web browser: We recommend using Firefox and Google Chrome, although IE versions 7, 8 and 9 will also work
This online course will also play on an Ipad using the "Articulate Mobile Player".
Speakers or earphones