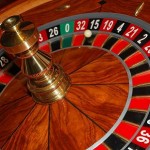 More often than not, security systems miss the mark when they skip a vital step in developing their security standards and procedures. They do not first clearly define the threat. But only once you understand the threat, can you understand what is suspicious and then have a road map for procedures.
Take random checks as an example. Think about how ambiguous it is when an officer is asked to "randomly" check a given number of people or objects. Given the open-ended nature of that directive, the officer chooses what to check motivated by what amounts to him: perhaps the officer has a non-confrontational personality and will avoid anything or anyone that appears troublesome. What and whom he chooses to check could likewise be motivated by subconscious sexism, racism or some other psychological mindset. With humans, there is no such thing as random. A random check procedure can translate to a real vulnerability for a security system because it allows an officer to make screening decisions based on his own inclinations.
What's more, a random check procedure is passive. It requires no active assessment and no critical or analytical thinking.
Many security officers if asked "what exactly are you preventing against, in a given time and place?" would have a hard time explaining what exactly makes someone or something suspicious. It's not for lack of education, sense of duty or low pay – but simply because their mission – the threat – is not carefully articulated for them in an SOP.
An effective Security Operation Procedures (SOP) includes proactive procedures that aim to detect relevant suspicion. It defines the criminal or terrorist MOs that a given suspicion indicator reflects. It supports an attempt by an officer to refute the suspicion and then deploy accordingly. Every step of the process is related to understanding what the threats are. In sum, there is nothing random about effective security.
To learn more about this subject and other related topics, feel free to contact us at info@chameleonassociates.com