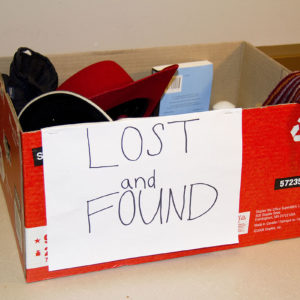 An Inspector General Government Accountability Office report "DHS' Controls Over Firearms and Other Sensitive Assets" published October 25th shows that the U.S. Homeland Security Department lost 220 guns, 1,889 badges and 25 secure immigration stamps over a three year period from 2014 to 2016.
In one instance, two agents had stashed their weapons and badges in backpacks which they left unattended on a beach in Puerto Rico while they went for a swim.  In another case, a DHS officer left their badge and wallet in a backpack in an unlocked gym locker.
You may not be surprised to learn that these lost sensitive assets made their way into the hands of criminals.  For those cases that the GAO reviewed, three weapons and a badge were found in possession of convicted felons, another in the hands a person in possession of heroin, and another was recovered from a suspect charged with attempted armed robbery.  In the wrong hands, a stolen badge could be more valuable than a gun to perpetrate an attack.  Guns are relatively easy to procure.  An authentic government ID allowing access to protected areas would be a boon for a terrorist or criminal.
A previous GAO report in October 2010 recommended implementation of policies and procedures for better safeguarding of weapons. In that report, it was noted that 289 fire arms had been lost over a three year period.  So, looking only at the numbers there seems to have been some improvement.
Across all major DHS departments minus the TSA, there are 259K weapons to account for making the number of errant weapons a fraction of a percent of the total.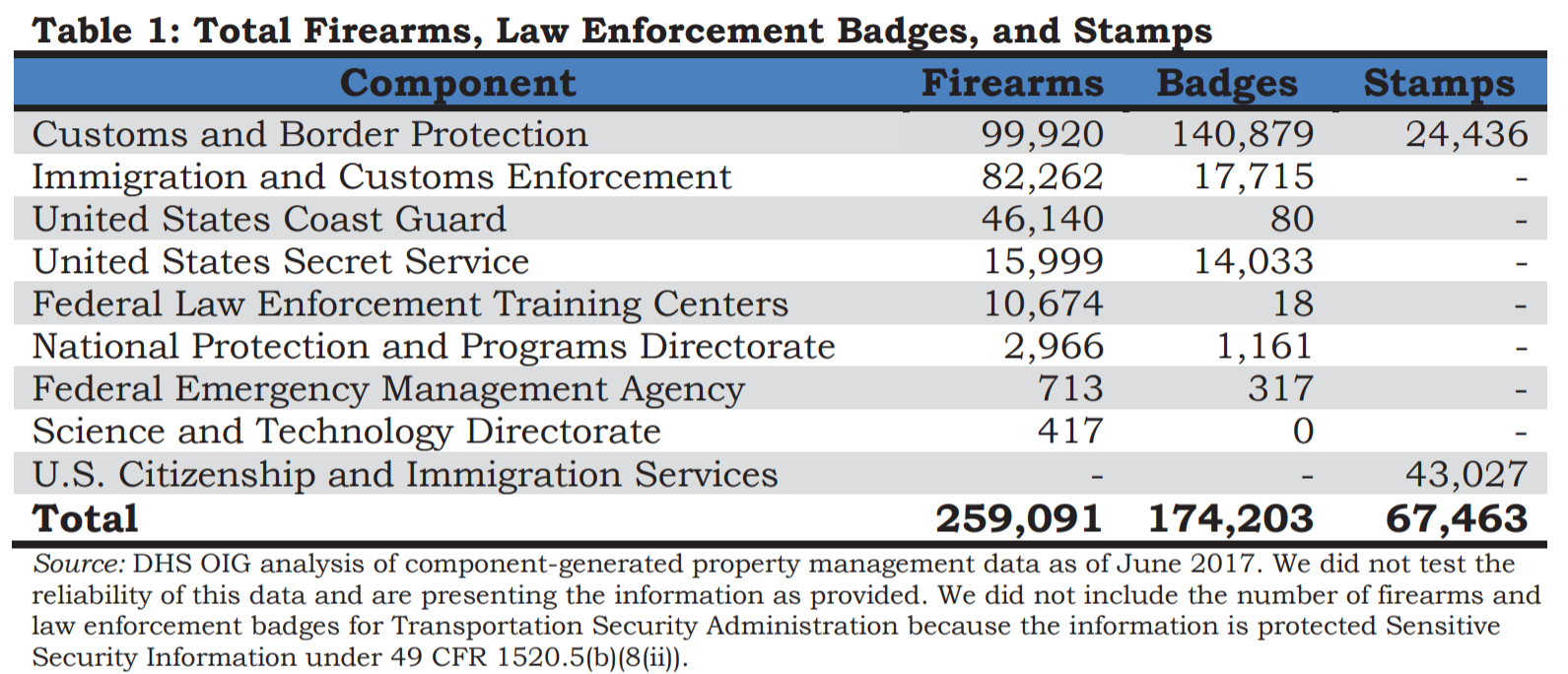 What were the repercussions for those whose weapons or assets were lost?   In 65 cases where DHS officers failed to protect sensitive assets, 5 persons were removed, 14 suspended, 15 received a letter of reprimand, 9 got counseling and 22 were not disciplined.
The U.S. is not alone with this problem.  Guns and arms go missing from law enforcement and military all over the world, although there are many countries where a government officer losing their weapon would result in far harsher punishment.  In Israel, absent special circumstances a soldier would be court-martialed for losing their weapon and would serve jail time, perhaps on base.  The duration of punishment is added to their military service.
The GAO cited a lack of oversight and procedures as reasons for these losses but they also represent an egregious lack of discipline and common sense, from members of a government department whose stated mission is "The vision of homeland security is to ensure a homeland that is safe, secure, and resilient against terrorism and other hazards." Once again, procedures and policy is no match for irresponsible human behavior.
To read full GAO report, link here:  //www.oig.dhs.gov/sites/default/files/assets/2017-10/OIG-18-05-Oct17.pdf